How high do you dare yo jump? You decide.
With instructors from the Faroe Islands National Team in gymnastics, Outdoor can take you on cliff jumping-adventures, like never before. It's full of butterflies in the stomach, adrenalin and big smiles! And it's for everybody! Everything in your body says no, but somehow you make yourself jump. And what a complacent and good feeling when you've done it!

Cliff jumping can easily be combined with snorkeling and RIB tours.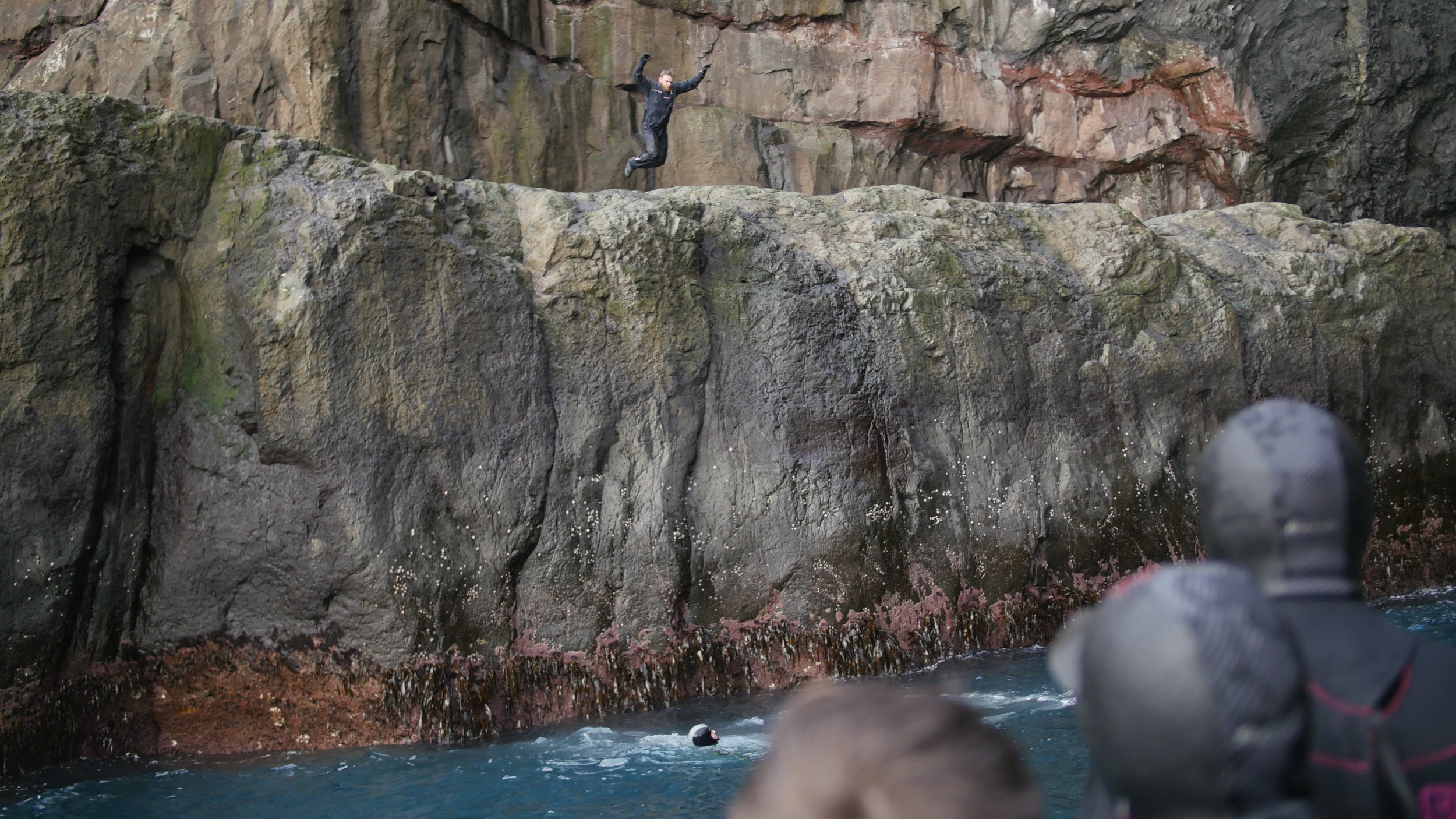 PRICES
Starting fee: 2000,- DKK (1 - 4 people)
More than 4 people: starting fee + additional 400,- DKK per extra person