Climb to your view
The Faroe Islands, with its mountainous islands and steep cliffs, is a climbing gem in the North Atlantic - even if you are an experienced climber seeking new challenges in new surroundings or a newcomer that has never climbed before but is looking for some new adventures on the vertical walls.
So if you are keen on climbing in the Faroe Islands we will gladly take you on a climbing tour, giving you a great climbing experience and the enjoyment of the beautiful surroundings.
Climbing spots
The sport of climbing is steadily growing on the Islands, but there are still only a handful of dedicated climbers. Therefore there are a lot of cliffs to explore and always the potential for new exciting climbing spots. In Suðuroy there are spots like Vágseiðið and Porskeriskambur, which are well suited for beginners. Norðadalur, located on Streymoy, is one of the best established climbing spots in the Faroe Islands. The rock in the Faroe Islands consists of basalt, wherein the columnar basalt is ideal for sports and traditional climbing.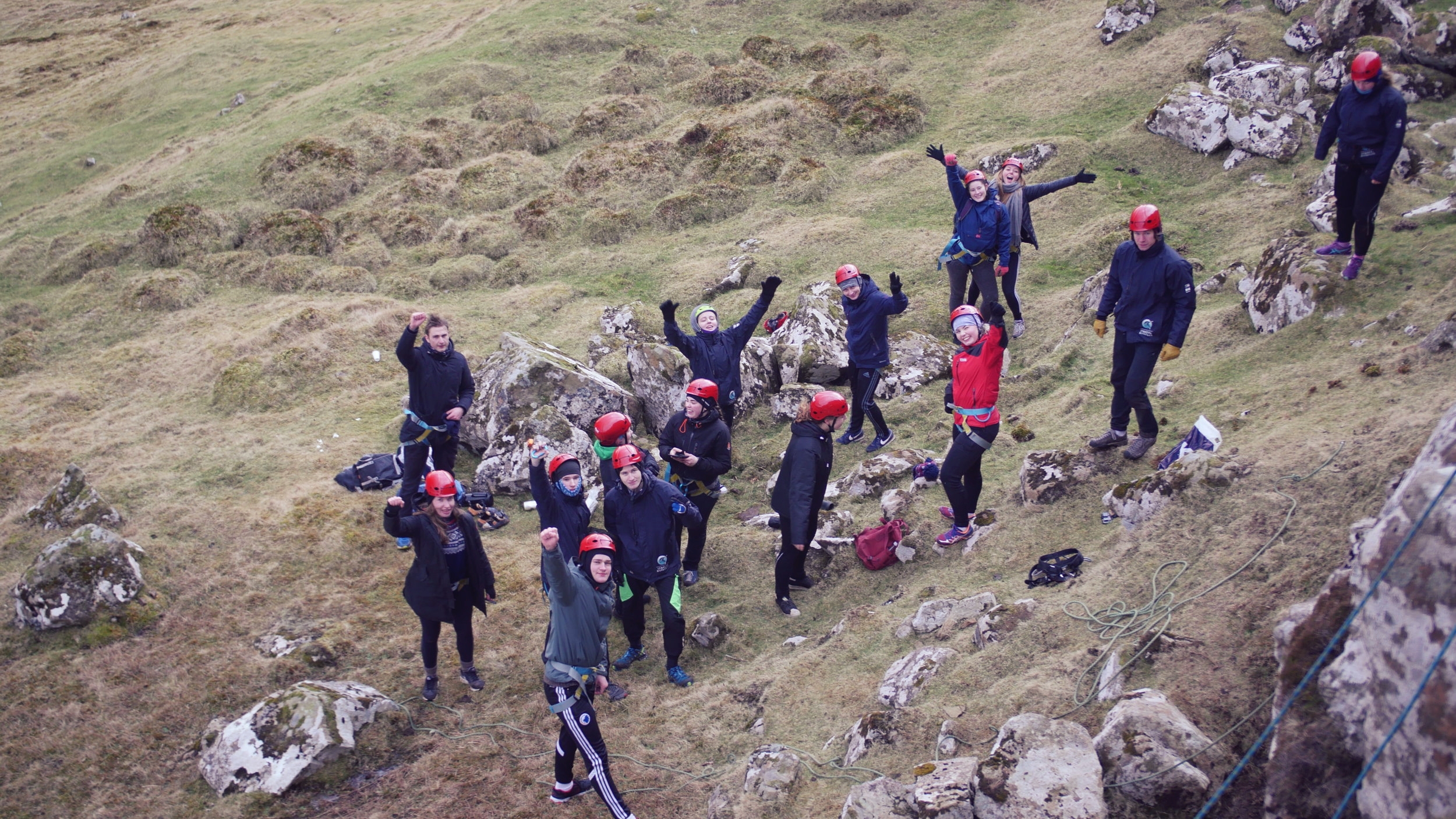 PRICES
Starting fee: 2000,- DKK (1 - 4 people)
More than 4 people: starting fee + additional 400,- DKK per extra person